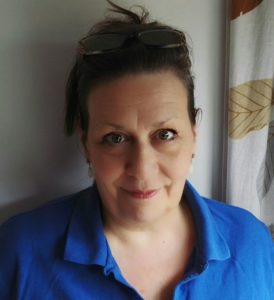 Club Manager: Katie Savory
Address: Thurlow Park Road, Dulwich, London SE21 8HZ
Phone: 07850 003 600
Ofsted no.: EY313766
Rating: Good                Click here for Ofsted report
Services:
After School Club: 3.30pm-6pm
Click here for the spring activity plan
Prices:
After School Club: £18.00
Superheroes: £24.50
Centre Manager Katie studied singing, and worked for Welsh National Opera, Royal Opera House and English National Opera.
Katie has a special affinity to Kids' City, as her own children were part of the first group at our Eardley School playcentre, when we were then known as the Trojan's Scheme.  "I don't know how I would have managed without Kids' City.  My own children enjoyed the variety of activities on offer, George loved guitar club and it inspired him to become a professional classical guitarist" says Katie.
Katie started working for Kids' City as a play worker and music tutor, whilst studying to become a music teacher.  Her experiences as a parent-turned staff member offered invaluable insight, which she's used to shape Rosemead's well-loved services.
"It is important for parents that their childcare is safe and reliable, but also that it enriches their children's lives. My team are very varied in their experiences and we all love to use our skills to facilitate and enrich our children's play. I particularly like the spontaneous nature of the work. We come in to work with a plan for the activities. But this often gets thrown out of the window or completely transformed by the children into something very much more interesting!" says Katie.
Give us a try!
All prospective pupils are welcome to attend a free taster day, usually on a Friday afternoon. Please register your child, completing all information and then call our bookings team on 0208 678 5959/68 to book your child's session. You will have an opportunity to meet the Centre Manager and ask any questions you might have. A registration is required due to Ofsted, but there is no commitment to a paid session.