We share our knowledge!
The Kids' City senior management team has, between them, some 50 years' experience around playwork,
childcare and organisational development.
As a charity, we feel strongly that this experience should be made available to any organisation in the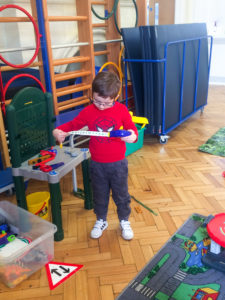 extended schools, playwork or childcare sector that might benefit from it.
Access our expertise through:
Email enquiry service
This is free, and short questions on running or administering an after school scheme will be answered promptly, so please do send us an email now to info@kidscity.org.uk.
Service Review
In addition, if you already run a service (or are well on the way to developing your own service), we can come and see you and offer advice on areas that might help your service develop. This might be advice on where to go for funding, suggestions about strengthening staff contracts, policies, etc.
We aim to be impartial. This is not a sales visit to pressure you into buying into our services. Hence, an initial 2 hour visit is free (though we have to charge modest travel expenses). Email us to book your visit or phone 020 8678 5968.
In-Depth Support
Finally, we can provide bespoke support, working with your staff team to develop your organisation. We specialise in:
Marketing the service
Customer Relations
Fundraising and income generation
Fees recovery
Financial management
Activities and events
Staff management and discipline
This level of support is charged at our day rate, and we will discuss fully with you what is involved, how long it will take and how much it will cost before starting work.